A Yoga Studio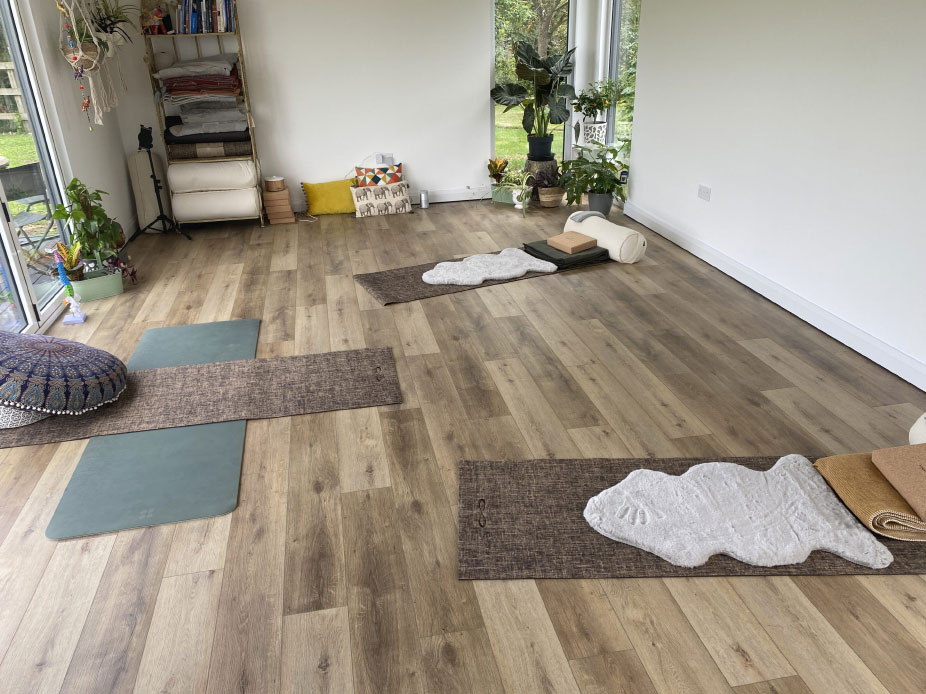 Brief
Build a 7.0 x 4.2 metre garden room with as much natural light as possible, for the customer and her family to practice Yoga.
Solution
Chapelstone used four panel bi-fold doors and three, 800mm wide full length fixed windows to bring the outdoors in as much as possible. The studio was highly insulated, and a decking area leading from the bi-folds made for even greater capacity.
Project Details
Clare was in the process as qualifying as a Yoga teacher, and wanted somewhere she could practice and introduce family and friends to the discipline so that they too could appreciate the many health benefits.
Chapelstone laid the base and constructed the building with floor, wall and ceiling insulation to ensure this studio was usable all year-round. The decking was also installed and the exterior of the building finished in Aranthacite cladding.
An air conditioning unit was fitted, as well as three external lights, a number of internal downlights and plenty of double sockets.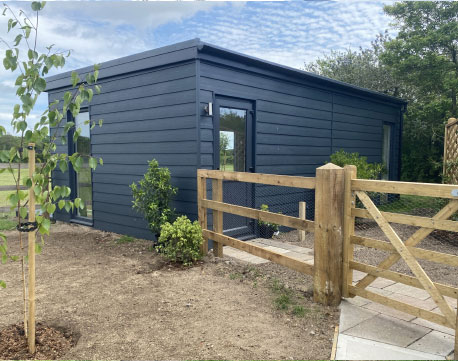 Customer Q&A
What is the purpose of the Garden Room?
We decided we would love to have a room to use as a Yoga studio that we could practice in daily that was away from the house and had a sanctuary-like feel to it. As I was qualifying as a yoga teacher it gave me space where I could teach friends and family. It could also double up as a place to sit outside in the evening on the decking as it is one of the few places in our garden that gets the evening sun.
What were the challenges of this project?
We had to make sure the bifold doors could be supported by the structure and Gary knew exactly what could and couldn't be done. We wanted a light airy space and the floor-to-ceiling vertical windows are perfect for that. It also needed to look good from front and back as the entrance to the studio is in the back of the building.
Did you require any additional services?
We needed heating, air-con and electrical services.
What made you choose Chapelstone Outdoors?
We chose Chapelstone because we had worked with them before and their friendly service combined with extensive experience and advice was invaluable. Also in comparison to other Garden room companies, the finished product was of a higher spec and the groundwork was included. Quite a few garden rooms are not built using proper appropriate groundworks and thus are not going to have longevity.
How do you feel about the end result?
We absolutely love the end result. It's a beautiful space and I have started teaching yoga in it already. Everyone who has come has been blown away.